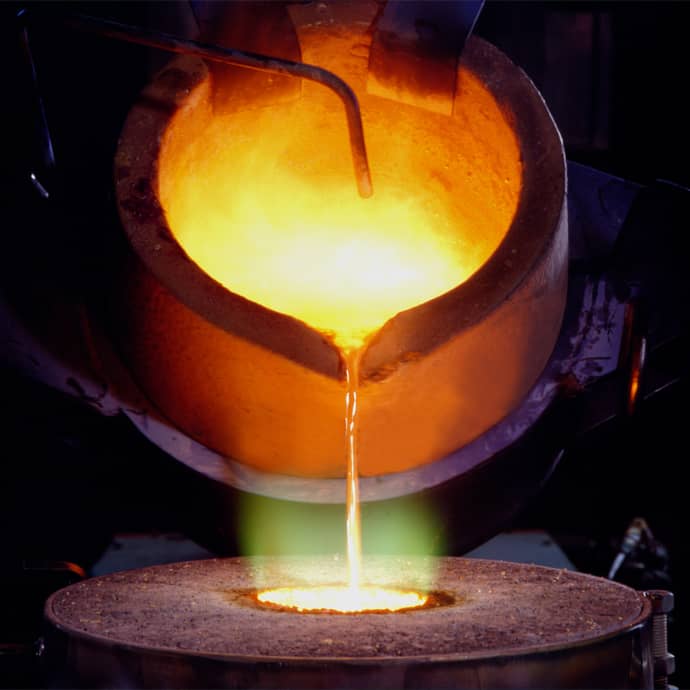 Precious Metal Refining
Largest US-owned Precious Metal Refiner
United is the largest US-owned full-service primary refiner for GOLD, SILVER, PLATINUM, and PALLADIUM in the nation. We specialize in refining for the jewelry industry, processing everything from gold scraps to polishing sweeps and other jewelry manufacturing byproducts.
Advanced Metal Refinery Technology
From the smallest to the largest karated scrap lot, our advanced technology provides our customers the maximum in returns with the most competitive charges. We offer prompt service and numerous settlement options including check, wire transfer, ACH, fine gold and coins as well as product returns including: casting grains, master alloys, wire, sizing stock, sheet, tube and solder available in gold, silver, platinum and palladium.
Materials We Process
Karated Scrap
Dental Scrap
Stone Removal
Bench Sweeps
Crucibles & Slags
Scrap Silver
Polishings
Filings & Grindings
Tools
Carpet
Floor Sweeps

United Re-Defined: Environmentally Responsible
Our special combination of technology, prompt service and several settlement options has made many of our customers refer to us as their "Refiner of Choice."