Jewelry manufacturing is on the rise again. Since precious metals have somewhat stabilized, it's important to review your recovery procedures. You want to make sure that you optimize your processes of precious metal retrieval in your manufacturing operations.
Start by identifying the sources of waste in your jewelry manufacturing processes. Don't know where to look? Begin with these common sources:
Melting & Casting
Crucibles
Casting Dies
Molds
Slag
Flux Residues
Casting Machinery Clean Up
Sweeps From Floors.
Fabrication, Rolling, Wire Drawing, Stamping
Chips Around Rolling Mills and Wire Drawing Equipment
Particles Around Stamping and Chain Making Equipment
Lubricating Oils
Rags and Wipes
Sweeps from Floors
Assembly, Finishing & Cleaning
Filing
Grinding
Sawing
Soldering
Polishing
Cleaning
Rags and Wipes
Wheels & brushes
Sweeps from floors.
General Workplace
Smocks and Aprons
Hand Washing
Benches, Floors and Walls
Dust on Machinery
Fans and Lights
Sink Traps
Rugs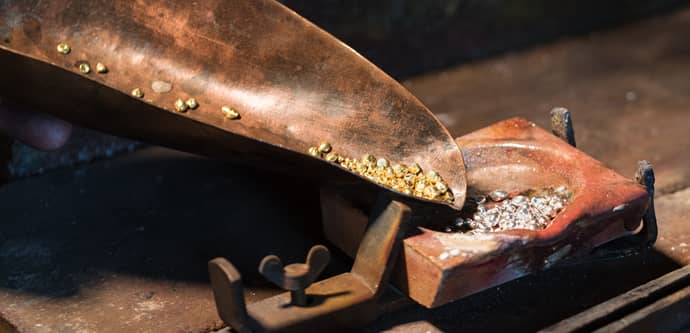 United PMR stocks different types of containers for shipping your materials and offers pickup in many areas. Simply contact your United representative or call us toll free at 1-800-999-FINE (3463) today and we can accommodate your needs.
Learn more about United's Dry Refining and Low Grade Refining Capabilities in this video about the materials we process and refine.